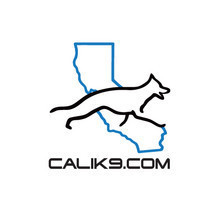 California Canine Solutions
Where

2123 South 10th Street, San Jose , CA

Call

+1 408.770.7556

Contact

Web

Tags

Hours

Mon (n/a)
Tue-Fri (9am-7pm)
Sat (9am-6pm)
Sun (n/a)

About
California K9 Solutions offers premier dog training services SF South Bay Area, San Jose, Santa Clara County, and Silicon Valley. Cali K9 specializes in aggressive dog training, dog obedience, puppy training, behavior modification, socialization, working dogs, and dog sport. Dog behavior specialist, trainer and dog psychology expert Trainer Jas Leverette is a certified schutzhund helper with over 15 years of experience with canines. He has a passion for pets, loves his work, and can temper even the most difficult dogs. If you are dealing with aggression problems, housebreaking issues, or you would like to train your dog for obedience, behavior, security or dog sport. please contact us. ALSO, if you have a new puppy in need of training, or you own an old dog in need of new tricks, please get in touch! (408)770-7556

Be sure to visit our website: http://www.calik9.com .

We offer basic On-Leash Obedience, Off-Leash Obedience, Socialization, Behavior Modification, Housebreaking, Tracking, Educational Seminars, Training Packages, Private Training Sessions, In Home Dog Training, Group Classes and Board & Train.

The foundation for California Canine Solutions' curriculum is based on your dog's natural drives and is implemented through positive reinforcement.

Twitter
Cali K9® wishes you & your canine a fun, safe Labor Day! http://t.co/vPM4YJvxsD #calik9 #dogtraining #dogsafety #LaborDay #sanjose #dogs
TODAY! Canine Good Citizen Test 4pm-6pm for Cali K9® clients. $15 per dog, pass/fail. http://t.co/yuA5NpMyPh #calik9 #CGC #AKC #dogtraining
Cali K9® Day Care & Day Camp starts Tues 9/2! Reservations required. http://t.co/FVXCFnkuF3 #calik9 #doggiedaycare #doggiedaycamp #sanjose