San Jose Attractions
Golf Courses & Country Clubs
The South Bay Area is known for outstanding golf courses. From South San Jose to Cupertino, Los Gatos to Los Altos, public and private Silicon Valley golf courses fashioned by some of the most renowned course designers give players of every handicap a chance to challenge themselves. Among the most notable San Jose area golf courses are Deep Cliff, which is considered to be one of the finest executive courses in Northern California; Coyote Creek Golf Club, a 36-hole facility designed by Jack Nicklaus; Cinnabar Hills, home to three distinct and beautiful nines offering championship-caliber play; and Eagle Ridge Golf Course, a Golf Digiest four-star course that has also been named among the top "50 Women Friendly Golf Courses" by Golf For Women.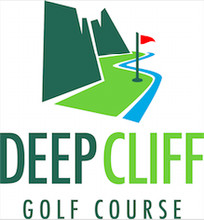 10700 Clubhouse Lane, Cupertino CA

1.877.574.0125
Deep Cliff is a Northern California golf course experience like no other. Sculpted through Stevens Creek, Deep Cliff has quickly become the finest 18-hole executive golf course in Northern California. With its unique setting, boasting a shimmering creek, mountain views and abundant wildlife, Deep Cliff provides the perfect round of golf all year long. Located 5 minutes off Freeway 280, north of San Jose, this quiet setting is a break from the hustle and bustle of city life and provides a beautiful ambiance for every golf lover.
Enjoy a Round of Golf in San Jose
2995 Tuers Road, San Jose CA 95121

1.408.532.5828
A beautiful, environmentally friendly option for golfers, Los Lagos Golf Course also offers one of the best bargains for golf in the Bay Area. This par-68 course offers a unique layout that carefully blends with the sensitive natural habitat surrounding Coyote Creek. All levels of players will find an opportunity to use their hybrid clubs, practice their long iron play and dial in their short games.
Almaden Golf and Country Club
6663 Hampton Dr., San Jose CA
Almaden Golf and Country Club offers social (dining and swimming privileges), swim and racquet (tennis, dining and swimming privileges) and proprietary (use of all aspects of the club) memberships to use its facilities. It houses an 18-hole golf course with a par of 72.
Burlingame Golf Center
250 Anza Blvd., Burlingame CA
While there is no actual course on site, the Burlingame Golf Center hosts a driving range, as well as a chipping, pitching and bunker area. The Burlingame Gold Academy features four instructors on staff to teach various levels of players and junior programs are available for the kids.
Cinnabar Hills Golf Courses
23600 McKean Road, San Jose CA
Peacefully tucked in and around the hills, a short drive south of fast-paced Silicon Valley, Cinnabar Hills Golf Club blends championship-caliber golf with spectacular views. San Jose's first public course to open in 30 years was designed by award-winning architect John Harbottle III. Each hole has been crafted to maintain the natural slope of the area and to protect the wildlife residing here. Hundreds of old oaks were incorporated into the layout and seedlings from those oaks were nurtured and planted to further enhance the landscape. Inspiring the golf club's logo, red-tail hawks can be seen flying over the course or even perched in a tree. Named for the rich, red ore mined here during the 1800's, Cinnabar Hills offers golfers three distinct nines: the Canyon, the Lake and the Mountain.
Coyote Creek Golf Club
One Coyote Creek Golf Dr., San Jose CA
Coyote Creek Golf Club is a spectacular 36-hole Jack Nicklaus Signature Facility. Known as one of Silicon Valley's premiere golf courses, Coyote Creek golf course is located in south San Jose and is home to the annual senior PGA tour tournament. More than great golfing and golf tournaments, this San Jose golf course also has wedding and corporate event space available for private events.
Eagle Ridge Golf Club
2951 Club Dr., Gilroy CA
Eagle Ridge Golf Club nestles in the unspoiled foothills of California's Central Coast region just north of Monterey Peninsula in Gilroy. Mother Nature shows her best side in every vista from our remarkable championship daily-fee golf course and vast, resplendent clubhouse. Six tee placements guarantee a reward for every player on the course, and our management team guarantees the best experience off the course. Come see how Eagle Ridge is soaring new heights.
Emerald Hills Golf Club
1059 Wilmington Way, Redwood City CA
Built in 1950 and designed by Ellis Van Gorder, the Emerald Hills Golf Club features uphill slopes, water hazards, hills and trees to challenge its players. A clear view of the peninsula awaits midway through the course's nine holes.
Fremont Park Golf Center
39751 Stevenson Pl., Fremont CA
Centered close to Lake Elizabeth and Fremont Hills, Fremont Park Golf Center is open daily with both a nine-hole golf course and a practice driving range. Classes are available, along with junior camps during summer and various group events.
La Rinconada Country Club
14595 Clearview Dr., Los Gatos CA
La Rinconada Country Club is seated on a vast 125 acres in Los Gatos, overlooking the valley out to the Santa Cruz Mountains. The 18-hole course was completed in 1929, and though since renovated, it keeps to its heritage with tree-lined fairways and lush greenery.
Los Altos Golf and Country Club
1560 Country Club Dr., Los Altos CA
A staple in Los Altos since 1923, the Los Altos Golf and County Club still features a barn the was once part of the Hale Cattle Ranch. The club now features tennis courts, which were added in the mid 1960s, the 18-hole golf course, a swimming pool and fitness facilities.
Mariners Point Links and Practice Center
2401 E. 3rd Ave., Foster City CA
Situated alongside San Francisco Bay, Mariners Point hosts a nine-hole golf course, along with a two-acre short game practice facility, lighted grounds until 10pm yearround and a driving range. A golf academy offers lessons and junior programs are available throughout the year.
Menlo Country Club
2300 Woodside Road, Woodside CA
Though a private membership is required, the green fees at Menlo Country Club's golf course are relatively low, and the 18-hole course, built in 1917 and designed by Tom Nicoll, is well maintained and features a variety of surfaces and elevations.
Moffett Field Golf
Macon Road. Building 934, Mountain View CA
With varying hazards and a unique setting, Moffett Field Golf Club in Mountain View offers fun, challenging play to all levels of golfers. This 18-hole regulation length golf course in Mountain View is a par 72 boasting lakes, dogleg holes, bunkers, tree-lined fairways and coastal breezes. Though this Bay Area golf course is not open to the general public, those with company affiliations, military status or family ties to Moffett Field may be able to secure a tee time.
Palo Alto Hills Golf and Country Club
3000 Alexis Dr., Palo Alto CA
This private club features an 18-hole golf course with rolling hills and fast greens, designed by Clark Glasson and built in 1957. The Palo Alto Hills Golf and Country Club is open all year, though closed on Mondays, and also hoses a pool and tennis courts.
Palo Alto Municipal Golf Course
1875 Embarcadero Road, Palo Alto CA
William F. and William P. Bell designed this public golf course, which was built in 1956 and redesigned in 1980 by Robert Trent Jones, Jr. Open all year, the Palo Alto Municipal Golf Course features the standard 18 holes, as well as a driving range, practice putting green, restaurant and pro shop.
Poplar Creek Golf Course
1700 Coyote Point Dr., San Mateo CA
Originally built in 1933 and named the San Mateo Municipal Golf Course, Poplar Creek was borne out of renovation in 2000. The course features 18 holes with five rock-lined lakes, plus waterfalls, streams and almost 1,000 trees, plus a restaurant, pro shop and banquet facilities.
The Ranch Golf Club
4601 Hill Top View Lane, San Jose CA
The Ranch Golf Club sits among the houses of the Ranch on Silver Creek planned community. The 18-hole championship course was nominated as one of the Best New Golf Courses in America in 2005 and features a variety of elevation changes, views of hills and valleys and expansive scenery.
Rancho Del Pueblo Golf Course
1649 Hermocilla Way, San Jose CA
A nine-hole golf course, Rancho Del Pueblo Golf Course is located near the Mt. Hamilton and Milpitas foothills in east San Jose. There is a fully stocked golf shop on site, as well as a cafe, and lessons are available for groups and individuals.
Ridgemark Golf & Country Club
3800 Airline Highway, Hollister CA
The Ridgemark Golf & Country Club in Hollister boasts two 18-hole courses with interesting layouts and a full country club setting. The two par 72 South Bay Area golf courses, Diablo and Gabilan, vary in design to offer both challenging and conservative routes of play. Gabilan, which is flatter and home to a few difficult hazards, has welcomed many of the worlds top golfers for tournament play, including the qualifying plays for the '96 and '97 Pebble Beach Pro-Am. Diablo is the steeper and shorter of the two, and with abundant water hazards and bunkers, definitely requires strategic placement off the tee.
San Bruno Golf Practice Center
2101 Sneath Lane, San Bruno CA
The San Bruno Golf Practice Center houses a clubhouse for relaxing along with its standard golf facilities, which include a hitting area, putting and chipping greens and a pro shop for basic golfing merchandise.
San Jose Country Club
15571 Alum Rock Ave., San Jose CA
This private country club was established in 1899, originally bearing the name the Linda Vista Country Club, and was the eighth in California, and fourth in the Bay Area, to open a golf course. Private parties, bar, dining and fitness facilities are also available.
San Juan Oaks Golf Club
3825 Union Road, Hollister CA
PGA great Fred Couples designed this all-level challenger, a San Jose area golf course open year round and set among the Hollister's green rolling hills (the golf greens are bent grass) and measuring more than 7,100 yards from the back tees and 4,770 from the front, allowing golfers of all abilities to enjoy the for-all-players golf course. Warm up on this San Jose golf course's full length driving range with grass tees and five target greens and get teaching professionals available on staff. The ranch-style clubhouse has a restaurant and full bar and for cooling down.
Santa Clara Golf and Tennis Club
5155 Stars and Stripes Dr., Santa Clara CA
The golf course at the Santa Clara Golf and Tennis Club was built in 1987 and designed by Robert Muir Graves and was renovated 10 years later. The 18-hole course, located near 101 and 237, is public and circles around a lake with a creek flowing nearby.
Saratoga Country Club
21990 Prospect Road, Saratoga CA
Resting on 100 acres in quiet Saratoga, the Saratoga Country Club features an 18-hole golf course with a slope of 125 and a 68 par. The course surrounds a recreation facility, complete with tennis courts, a swimming pool, dining accommodations and a fitness center.
Sharon Heights Golf and Country Club
2900 Sand Hill Road, Menlo Park CA
Sharon Heights Golf and Country Club offers private memberships to its facilities, which include a well-bunkered, rolling 18-hole golf course, designed by Jack Fleming and built in 1963. Guests are allowed and a dress code is enforced.
Silver Creek Valley Country Club
5460 Country Club Pkwy., San Jose CA
The golf course at Silver Creek Valley Country Club boasts 19 holes and was renovated by architect Mike Strantz in 2002. The club also offers tennis, swim and fitness facilities, and plays host to events throughout the year.
Spring Valley Golf Course
3441 Calaveras Blvd., Milpitas CA
A beautiful, well-manicured course set on rolling hills, the Spring Valley Golf Course in Santa Clara County is known for narrow fairways and sloped, fast greens. This public golf course in Milpitas keeps all levels of Bay Area golfers challenged with the tight design and Bermuda grass fairways. By virtue of the tucked-away location, there is no road noise or distraction on the course, allowing for a very peaceful golfing experience. The Spring Valley Golf Course offers junior, senior and twilight golf discounts, and features a full restaurant and bar in addition to the well-stocked pro shop.
Sunken Gardens
1010 South Wolfe Road, Sunnyvale CA
Offering 9 holes of easy play, the Sunken Gardens Golf Course in Sunnyvale is a comfortable choice for golfers who want to practice their play on the links without committing to a full-length game. Golfers won't have to negotiate water hazards at this South Bay Area public golf course, but sand bunkers on every hole present an optimum level difficulty for beginners. This golf course also offers junior golf lessons as well as a quaint restaurant for post-game relaxing.
Summitpointe Golf Club
1500 Country Club Drive, Milpitas CA
Summitpointe Golf Club in Milpitas is a tricky, yet reasonably priced, public golf course that will help golfers get to know every club in their bag. Fairways that slope opposite the dogleg direction, water hazards, frequent bunkers, elevation changes and the occasional blind shot keep even experienced golfers challenged at this San Jose golf course. Summitpointe Golf Club also features an award-winning restaurant and full banquet facilities.
Golf year round in Northern California's temperate and evergreen Monterey Bay Area, including Monterey, Pebble Beach, and Carmel. Choose from ultra-private country clubs where you'll need a contact all the way to public U.S. Navy operated fairways. One of the country's top golfing destinations, the Monterey Bay Area's golf courses (many of which uncannily resemble the golf homeland, Scotland) are sure to challenge and inspire golfers of all levels.
more »