Silicon Valley Dentists
Find the ideal dentist in San Jose for tooth whitening, cosmetic dentistry, orthodontics and local family dentistry.
Featured San Jose Dentists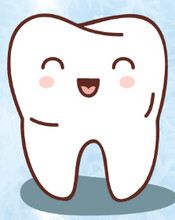 1315 S. Winchester Blvd., San Jose CA 95128

408.866.1819
Schedule your back-to-school dental exam today! This San Jose dentist offers FREE cosmetic consultations as well as $199 one hour teeth whitening service. 50% off for cash paying patients and $2000 off braces. They accept most insurance plans and are experienced in taking care of difficult and complex dental cases.
The Dentist Everyone is Talking About in Sunnyvale
584 S. Mathilda Ave. #1, Sunnyvale CA 94086

408.732.7982

Email Macaulay Dental
Serving the greater San Jose area, Macaulay Dental of Sunnyvale specializes in teeth whitening, cosmetic dentistry and family dental work. Dr. Dennis Macaulay DDS is a skilled pediatric dentist and also focuses on pain and anxiety free dental care and sedation dentistry. Dr. Macaulay's Silicon Valley dental office enjoys a central South Bay location, making it a great place for San Jose residents working in the Sunnyvale area to schedule a lunchtime or late afternoon appointment.
Meridian Dental Associates
1241 Meridian Avenue, San Jose CA
Specializing in Invisalign braces, tooth whitening procedures and veneers this San Jose dentistry opens at 8am Monday through Friday and is one block south of the Willow St intersection on Meridian Ave. Perfect for people that work and live in Willow Glen. Dr. Kothary, Dr. Del Carmen and Dr. Reddy are available by appointment only.
Peter K. Lee DDS
1688 Willow Street, Suite A-1, San Jose CA
Open 8am to 5pm Monday through Thursday, 8am to 12pm on Fridays and Saturday by appointment only, Peter K. Lee DDS San Jose dental office provides general and cosmetic dentistry. Situated in the Willow Glen region of San Jose, this dentist office is as serene as the quaint neighborhood it's located. This dentist is proud of his patient reviews and from tooth whitening and Invisalign to bridges and crowns they believe he is the best in town.
Gary, Clayton and Brendon Zeidler DDS
5150 Graves Avenue, San Jose CA
Family dentistry by Bay Area natives, Dr. Gary Zeidler has over thirty years of experience as a Bay Area dentist. Gary and his sons, Clayton and Brendon, were all born in the Bay Area and Clayton and Brendon both graduated from Bellarmine College Prep in San Jose. Situated near Westgate Mall and Prospect High School, this San Jose dentist is convenient for families and students alike. These San Jose dentists create beautiful smiles with cosmetic dentistry so Bay Area residents can enjoy the beauty of healthy teeth.
Dr. Kimberly Loos: San Jose Family and Cosmetic Dentistry
4110 Moorpark Avenue, Suite B, San Jose CA
Family dentistry found in West San Jose. Easy to get to by car and public transportation and situated 2 blocks South of the I-280 and Saratoga Avenue junction, this San Jose dentist office boast great results and happy clients for family and cosmetic dental needs. Dr. Loos on Moorpark offers complimentary new patient exams which include exams for oral cancer, cavities, improper bite, gum decay and TMJ. Dr. Loos in San Jose is available by appointment only.
Gerald Bittner Jr. DDS
890 Saratoga Avenue, San Jose CA
Located on Saratoga Ave between Moorpark Ave and Williams Road, this San Jose dentist has several happy patients and a wonderful reputation for delivering full service aesthetic and general dentistry services to Silicon Valley residents. From restorative and sedation dentistry to porcelain veneers and basic hygiene cleanings this dentist in San Jose California has produced beautiful smiles.
Star Dental
1692 Tully Road #18, San Jose CA 95122
This full service San Jose dental office offers family and cosmetic dentistry in south San Jose. Specializing in one-hour tooth whitening programs and cosmetic dentistry, Star Dental is a first-rate dental office creating great smiles everyday. Mention SanJose.com and receive 60% off a one-hour tooth whitening service.
Family Smile Dental
2732 Aborn Road, San Jose CA
Situated in the heart of San Jose's Evergreen neighborhood, Family Smile Dental proudly helps people relieve toothache pain and reduce headaches caused by tooth grinding and clenching habits. Each patient has an option to wear headphones and listen to music to avoid hearing unpleasant noises while the dentist works. Dr. Diaz belongs to the Santa Clara Dental Society, American Dental Association and the California Dental Association and gives great dental hygiene tips to her patients.
Dr. Wesley Yemoto
4860 Cherry Avenue, Suite F, San Jose CA
Situated near the mouth of Almaden Valley in San Jose, this dentist believes that each patient deserves personalized care and great smiles for life. This dental office can repair damaged teeth including cracks, stains and chips as well as correct spaces and incorrect bite problems. Dr. Yemoto in San Jose is always concerned for his client's comfort and performs dental procedures with high standards.
Hillsdale Dental
1660 Hillsdale Avenue, Suite 130, San Jose CA
For San Jose dentists near the Cambrian Village, Hillsdale Dental is convenient and provides great dental services. Their staff is professional and has years of experience in family and cosmetic dentistry. Open for appointments Monday through Friday from 8am to 5pm. Make sure to bring your dental insurance information, otherwise they accept most major credit cards and PayPal.
A Center for Dental Excellence
1660 Hillsdale Avenue, Suite 170, San Jose CA
Specializing in sedation dentistry and implants, this dentist in San Jose's Cambrian District wants patients to smile, laugh and live happy. Dr. Vu, DDS, has been recognized for leadership in the dentist community and continues to educate others about the importance of quality dental practices. Open Monday through Friday and available for appointments only.
Dr. David Jou
224 North Jackson Avenue, San Jose CA
This San Jose dentist is located near the Regional Medical Center of San Jose, between McKee Road and Alum Rock Avenue. With several happy clients and a one-of-a-kind "Smile Gallery" this dentist in San Jose Ca offers veneer, implant and whitening services. Their convenient location is easy to get to by car and public transportation and is open for appointments Monday through Friday from 9am to 6pm. Accepting cash, checks and credit card payments, Dr. Jou also accepts most traditional insurance plans and is happy to file insurance claim for patients.
Dr. Mervyn Chang, DDS
2211 Moorpark Avenue, San Jose CA
Focusing on cosmetic dentistry including tooth whitening and veneers as well as general oral care including halitosis and gingivitis prevention procedures this dentist in San Jose is located in the Burbank District near San Jose City College and Santa Clara Valley Medical Center. Open Monday through Saturday from 9am to 5pm, Cr. Chang is available by appointment only.
LaFrom Dentistry
20445 Pacifica Drive, Suite B, Cupertino CA
With over 24 years of experience, Randall LaFrom, DDS gives personalized gentle care to each patient. Situated just moments from Cupertino's City Hall and De Anza College, this Silicon Valley dentist is not only convenient for families and students, they are also great for Apple and Symantec employees who prefer to visit their dentist during lunch breaks. Perfect for quick cleanings LaFrom Dentistry will help you keep your smile bright and beautiful.
ACCU Dental
730 Story Rd., Suite 5, San Jose CA 95122
1171 Homestead Rd, #175, Santa Clara CA 95050
This San Jose dentist provides Invisalign, tooth whitening and other cosmetic dentistry procedures to keep you smiling. From general family dental practices regular oral care and cleaning to full mouth examinations that can detect oral cancer and gum health evaluation, this dentist in San Jose also offers advanced surgical procedures like wisdom tooth extraction and root canal treatment.
Dr. Khalil Sage
10413 Torre Avenue, Suite 600, Cupertino CA
2725 El Camino Real, Suit 109, Santa Clara CA
With two Silicon Valley locations, Dr. Sage is an Accredited Member of the American Academy of Cosmetic Dentistry and a Fellow of the International Academy of Facial Esthetic Dentistry. Both dental offices are open Monday through Friday from 9am to 6pm and they require an appointment. From extreme makeovers to family dentistry, this Silicon Valley dentist is sure to satisfy your dental needs.