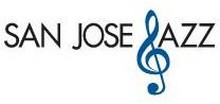 San Jose Jazz
Where

145 West San Carlos Street, San Jose , CA

Call

+1 408.288.7557

Web

Tags
About
San Jose Jazz is a 22 year old public benefit corporation dedicated to promoting jazz through performance and education to enrich the lives of the people in our community. San Jose Jazz serves San Jose, CA and the Silicon Valley, one of the most richly diverse and rapidly growing regions in the U.S.

Not a San Jose Jazz member already? Ask for more info when you call.

On the phone: 1.866.208.3225 x2335 –weekdays from 9-5

What do you get as a member?

* The hottest info about all our programs by mail and email
* Passes for the San Jose Jazz Festival
* Discounts and priority on tickets
* A subscription to Jazz Times Magazine*
* Posters and T-shirts**
* Sunday Series passes**
* VIP access and hospitality***
* Preview party invitations***

And more...

* at Aficionado level and above
** at Patron level and above
*** at Composer level and above



Each year, over 80 artists come together to exhilarate audiences, drawing over 100,000 people and helping this jazz festival to remain one of the finest in the country. The artists that take to the ten stages arranged within walking distance of each other in downtown San Jose bring intoxicating aural feasts in the form of jazz, blues, Latin, R&B beats and more, satisfying a diverse array of listeners.

This Bay Area live music festival offers more than just performances, though; activities such as a jazz brunch, master classes, mural painting, a club crawl, after-hours entertainment and even a jazz mass give fans a chance to indulge in a deeper musical experience.

Tickets for the San Jose Jazz Festival are primarily sold at the door, and while the festival has incredible draw, groups needn't worry about it selling out. Also, being a member of San Jose Jazz affords not only approachably priced festival passes, but also a variety of perks depending on the level of membership.


Jazz Festival Travel Information
View: San Jose Hotels
View: San Jose Restaurants

Attending the San Jose Jazz Festival puts music-fans in the heart of downtown San Jose, where great restaurants, nightspots and hotels abound, most of which are within walking distance of the festival's ten stages. Getting to and around downtown San Jose isn't difficult; there are several lightrail stops in the heart of downtown, taxis are readily available. There are also several places to park in downtown San Jose, including garages on 3rd Street, San Pedro Square, the Convention Center and 4th Street across from San Jose State University.

For out-of-towners, downtown San Jose hotels offer an array of accommodations, from more affordable options to luxurious hotel suites. Attendees looking for a sit down meal can visit one of the great restaurants in downtown San Jose to enjoy the diverse offerings of fine steakhouse cuisine, Italian cuisine, fusion cuisine, Japanese cuisine and more.


San Jose Jazz – Enriching Lives Through Jazz
San Jose Jazz is dedicated to more than hosting the renowned San Jose Jazz Festival. Silicon Valley has a rich history in music and the arts supports this 22-year-old public benefit corporation's core initiative, which is to promote jazz through performance and education. San Jose Jazz offers music education programs for all ages and abilities, in-school workshops, jazz camps, youth festivals and youth orchestral opportunities.

With all of their programs, this Bay Area non-profit organization is dedicated to improving the quality of life for area residents with education, music, fun environments, live entertainment and networking possibilities. One of their programs, Get Jazzed!, offers in-school workshops that combine jazz and music lessons from professional musicians with anti-tobacco messages and healthy living efforts. Also, Each year at the San Jose Jazz Festival, a special stage, called the Future of Jazz Stage, showcases the talents of many of the Bay Area's most skilled youth and school bands, giving the kids an opportunity to experience professional quality performing alongside acclaimed jazz greats.

Get Involved – Become a Member or Sponsor
Fans interested in doing more than just listening will find several opportunities to get involved with San Jose Jazz. Those interested in becoming a member of the organization will not only enjoy the satisfaction of contributing to the enrichment programs, they'll be able to enjoy an array of perks depending on which member level they are. All members will be given passes for the San Jose Jazz Festival, the latest information on San Jose Jazz programs, discounts and priority on tickets, the Discover Downtown San Jose Card and the San Jose Downtown Association's Gift Certificate for Downtown Arts & Dining (a $140 value). Aficionado level members will also receive a subscription to Jazz Times Magazine. Patron level members will also receive the posters, t-shirts and Sunday Series passes. Composer level members will receive all of the aforementioned, plus preview party invitations and VIP access and hospitality. For the ultimate way to get involved, interested persons can join the San Jose Jazz Platinum Circle, which is comprised of an elite group of Silicon Valley leaders, innovators and entrepreneurs who receive preview party invitations, VIP festival passes, invitations to the Mayor's Jazz Brunch and more.

For Membership Info: contact San Jose Jazz

Other ways to contribute to the enrichment-driven efforts of San Jose Jazz include donating, volunteering and sponsorship. Donations to San Jose Jazz contribute drastically to the continuation of exciting educational programs, as well as to the inception of new programs. Donors also help to create the scholarship funds that allow many youths to attend the Summer Jazz Camp. Sponsorship opportunities include programs to help the Sunday Jazz Series at the Improv, Jazz on the Row at Santana Row, San Jose Jazz newsletters, Summer Jazz Camps for high school and middle school students, and the Smith Dobson Youth Jazz Festival. Sponsors are also needed for the San Jose Jazz Festival.

For Sponsorship Info: contact San Jose Jazz

Twitter
RT @musical_posts: Mahalia Jackson and Duke Ellington - @NewportJazzFest 1958 http://t.co/mCAtKDonnc
@CastingJustin We got 'em. Stand by for some killer #SJZ jazz auditions for @nbcagt on Feb 7 at the Santa Clara Convention Ctr
Hmm. San Jose Jazz just fielded a message from @AmericasGotIt. I guess they realized that Silicon Valley is filled with musical ability.