Mountain View Restaurants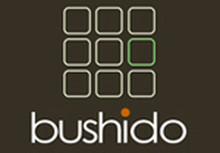 156 Castro St., Mountain View, CA 94041

650.386.6821
Japanese. Executive Chef Isamu Kanai, a 15-year veteran of all things Japanese in the Bay Area culinary scene, is at his best at Bushido, a Japanese restaurant that takes impeccable flavor, contemporary ingredients and unique concoctions, and creates a truly one-of-a-kind eating experience. The restaurant emphasizes seasonal ingredients and sustainable seafood, and features a full bar and vast menu that feeds both parities of one and large groups. Bushido's decor also follows the gorgeous history of Japan's landscape and food culture, creating a warm and inviting dining experience for all that is unlike anything else.
191 Castro St, Mountain View, CA 94041

650.961.1491
American. 191 Restaurant & Bar is a casual dining experience that serves Breakfast, Lunch and Dinner and also offers a full bar. It sits on the corner of Castro and Villa Street in one of the oldest buildings in Mountain View California. It was built in 1906 by Jacob Mockbee and originally housed a Blacksmith shop and was restored in the 1980s.
2290 El Camino Real #9, Mountain View CA 94040; Tel. 650.968.7511
Indian. At Amber India in Mountain View, meals unfold like a bolt of rare silk, served with care and efficiency in a rich, luminous interior. With incredibly talented culinary minds behind the vibrant menu of Indian cuisine, the dishes are as complex and varied as the spectrum of human emotions. Patrons might find themselves tempted to linger over the fabulously creative and exotic cocktails after dinner.
400 Castro St., Mountain View CA 94041; Tel. 650.940.9500
Tapas / Small Plates. A must-visit Mountain View restaurant, Cascal is a rich and stylish restaurant with a menu that journeys through all things Latin. Tapas lead the lengthy menu, followed by larger specialty roasted meat plates that are worth craving. Great wines and specialty cocktails hailing from Cuba, Brazil and Peru round off the menu nicely.
938 Villa St., Mountain View CA 94041; Tel. 650.964.7466
Contemporary French. Long considered one of the finest restaurants in Silicon Valley, Chez TJ never fails to impress in the areas of cuisine, style and service (hence the Michelin star and the oodles of critical acclaim under its belt). Several prix fixe menus of varying sizes change monthly and give regulars a taste of what's seasonal and appealing to an excellent chef versed in the art of French sauces.
235 Castro St., Mountain View CA 94041; Tel. 650.961.9749
Italian. Ristorante Don Giovanni is a pumpkin-hued eatery facing the bustling downtown with a handsome demeanor of mahogany, candlelight and posters of the movie Big Night. The lengthy lunch and dinner menus boast faithful preparations of traditional Italian cuisine. This Mountain View restaurant is also capable of staging memorable banquets and corporate functions in their expansive and well-equipped space.
800 California #100, Mountain View CA 94041; Tel. 650.960.3802
Indian. Appointed warmly in hues of auburn and saffron, Shiva's is wise choice when seeking inspired Indian cuisine. The menu boasts a variety of tasty Northern Indian dishes, which are accessible to a variety of palates, even those unaccustomed to bold spices. This casually elegant restaurant is a winner especially with the corporate lunch and happy hour crowds.
110 Castro St., Mountain View CA 94041; Tel. 650.964.1888
Vietnamese. A vibrant restaurant in Mountain View, XANH is unlike most other South Bay restaurants. Southeast Asian dishes come to life with modern twists and infusions, arriving like works of art at the tables in the urban-chic setting. A selection of fine wines affords ample opportunities to explore pairing with the unique cuisine.
186 Castro St., Mountain View CA 94041; Tel. 650.864.9940
Mediterranean. A casually elegant neighborhood eatery, Zucca Ristorante is known for gracious service and a classic votive- and sconce-appointed setting suited for everything from happy hour cocktails to first dates. The menu of diverse cuisine highlights dishes and culinary styles from Italy, Spain, Turkey, Greece and the South of France. This Mountain View Italian restaurant is also a favorite among lunch crowds.
China Cafe
1760 Miramonte Ave., Mountain View, CA 94040; Tel. 650.968.2298
Mandarin, Szechuan. A little surprise in the Blossom Valley Center promises uptown ambience, spotless surroundings and well-presented classical Chinese cuisine--and delivers on all counts. Speaking of delivery, it can be had in parts of Los Altos, Palo Alto and Mountain View.
Le Petit Bistro
1405 W. El Camino Real, Mountain View, CA 94040; Tel. 650.964.3321
French. There's a lot to like about this pinch of a place with its simple, practiced French cuisine and quiet dining. Casual. Beer, wine.
Pho To Chau
853 Villa St., Mountain View, CA 94041; Tel. 650.961.8069
Vietnamese Noodle House. The pho here is an honest noodle soup. First-timers might want to stick with the basic pho chin, topped with slices of beef brisket.
The Spice Islands Cafe
210 Hope St., Mountain View, CA 94041; Tel. 650.960.1888
Singaporean, Malaysian, Indonesian. This restaurant will send your taste buds to the tropics. Talented chefs put out dishes full of spice and passion, like jumbo chili prawns, papaya salad and Malaysian spareribs. The menu is expansive. Prices are reasonable.
Taquería Los Charros
854 W. Dana St., Mountain View, CA 94041; Tel. 650.969.1464
Mexican. This clean and fetching diner is the place for authentic fare. Generous portions. Breakfast, lunch and dinner daily.
Vaso Azzurro Ristorante
108 Castro St., Mountain View, CA 94041; Tel. 650.940.1717
Italian. Entrees are attractively presented, and the waiters will make you feel as though you were the most important guests in the place. Dessert lives up to the rest of the meal. Beer, wine.
Yakko Japanese Restaurant
975 W. Dana St., Mountain View, CA 94041; Tel. 650.960.0626
Japanese, Sushi. A pairing of swift service with an exotic range of sushi and udon makes this a favorite among sushi lovers. Casual. Beer, wine.