Sports Bars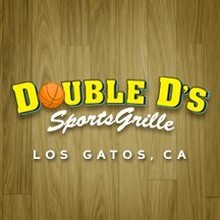 354 N Santa Cruz Ave., Los Gatos, CA 95030

408.395.6882
Located in stylish little downtown Los Gatos, Double D's Sports Grille is a well-loved local spot for everything from creative and affordable fare to cold drinks and an array of TVs that stay tuned to the latest games. During earlier hours, fans cheer on their favorite teams while families and friends dive into fully loaded meals, while the later hours bring in slews of locals who enjoy throwing back brews, watching one of the 20 flat screens, shooting pool or playing one of the arcade games.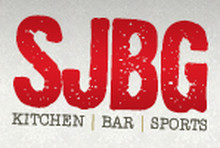 85 S. Second St., San Jose CA 95113

408.286.2397
Sports fans slide into chairs at San Jose Bar and Grill to watch everything from the NFL to the San Jose Sharks on this San Jose sports bar's multiple high-definition TVs. Here you'll find Raiders fans sitting next to 49ers fans and Giants fans sharing space with A's fans without too much trouble. The bar's tasty late-night menu offers a selection of much-lauded sliders and cheesy bacon-topped tater tots.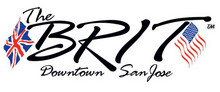 173 W. Santa Clara St., San Jose CA 95113

408.278.1400
In the tradition of British sports pubs, Downtown San Jose's Britannia Arms does not disappoint - boasting a wide selection of draft beers and ciders as well as whiskeys and scotches to suit every palate. Live music entertains patrons many weekday evenings, while DJs keep drinkers on their feet on Friday and Saturday nights, when the pub becomes a hip singles spot. In addition to the full menu of pub fare, The Brit also satisfies the cravings of after-work crowds and half-price appetizers and dollar-off drinks during happy hour. A true taste of the Isles in downtown San Jose, the bar also fills up for premier English football matches - proof that true pub drinkers are able to find good company across the pond.
420 South First St., San Jose CA 95113

1.408.294.7800

Email South First Billiards
With a full restaurant, a chill lounge, 29 pool tables and musical entertainment, South First Billiards has raised the proverbial bar on pool halls. Between shooting a few decently priced games, patrons can wander into the dimly lit lounge area to grab a few brews or cocktails and to check out whoever happens to be on the stage that night, be it a DJ, a live local rock band or some yahoo belting out karaoke tunes. A continual art show rotates unique collections from local artists throughout this 14,000 square foot venue, adding a bit of trippy eye-candy for drinkers and sharks to gaze at when not planning their next shot.
1710 W. Campbell Ave., Campbell CA 95008

1.408.600.1775

Email Capers Eat & Drink
This is not your average sports bar, Capers in Campbell is a sophisticated sports themed restaurant that combines fun and games with seriously good food. Enjoy great happy hour finger foods and tasty cocktail specials while being surrounded by nostalgic sports memorabilia. Capers has a reputation of filling up quickly, so call ahead for availability and reservations.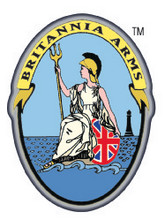 5027 Almaden Expressway, San Jose CA 95118

408.266.0550
Britannia Arms Almaden might just be a sports-lovers paradise. HDTV and Direct TV sports packages prove their excellence on over 18 large screen TVs throughout the pub, allowing fans to catch a constant supply of sports like hockey, golf, baseball and football from both sides of the pond. This comfortable, welcoming San Jose neighborhood pub also satisfies with everything from traditional pub grub to foosball tables; and if that's not enough, live music Wednesday through Sunday.
Alex's 49er Inn
2214 Business Cir., San Jose CA 95128; Tel. 408.279.9737
Alex's 49er Inn is a quintessential neighborhood dive bar. The drinks are dirt cheap (enough to make most people think the bartender miscalculated the price), the stools are rickety, the décor is old-school and the patrons are, well, diverse. Seriously, this no-frills strip mall dive bar in San Jose packs in every wandering soul in need of a stupidly cheap drink and perhaps a game of pool or a chance to belt out their heart song for their companion on the aging karaoke machine. And if the name didn't give it away, Alex's 49er Inn is also a San Jose sports bar where patrons can catch their team in action.
Checkered Flag Bar and Grill
803 Lincoln Ave., San Jose CA 95126; Tel. 408.271.1880
Flanked by two liquor stores on Lincoln Avenue in Willow Glen, the Checkered Flag is a watering hole for the true blue drinkers of the world. On any given night, loyal regulars park their trucks and Harley's out front and head inside to down some cheap grub and potent drinks. In the bar distractions department, this bar sports pool tables, shuffleboard and TVs airing motor sports for the gear-heads in the bar.
5th Quarter Sports Bar & Grill
1373B Kooser Rd., San Jose CA 95118; Tel. 408.265.7033
A neighborhood hangout for sports lovers, the 5th Quarter keeps the smattering of televisions tuned to every major sporting event and even a few of the obscure ones. Jam-packed for Sunday football, this San Jose sports bar also draws in the neighborhood set with Monday night karaoke and occasional entertainment from DJs and rock-oriented bands.
Final Score Sports Bar
1126 Saratoga Ave., San Jose CA 95129; Tel. 408.296.9591
You can't get more neighborhood than the Final Score - seriously, all drinkers within a six-block radius make up the fervently loyal set of friendly regulars. With a super chill atmosphere and all the trappings of a sports bar, Final Score is exactly the kind of watering hole that makes folks want to join the cast of repeat offenders for regular rounds of pool, darts and cheap brews. Though this strip mall secret has been making the most of its small but comfy digs since the '60s, it's been totally updated to include multiple flat screen TVs that are tuned to sports on a constant basis. And if all this isn't enough, just remember that you can scarf down a $2.50 burrito while you're catching the game.
1535 Meridian Ave., San Jose, CA 95125; Tel. 408.445.2121
Rookies Sports Lodge is a local favorite for more reasons than one. Over 15 flat-screen televisions stay tuned to the best games, and a lengthy menu coupled with a vast selection of brews and booze keep fans happy as they eye the stats. There's also a fireplace for lounging by on cold nights, not to mention the Tailgate Room (a private dining room with a bar made of GMC truck tailgates) that's a choice spot for private parties.
Stephens Green Irish Pub Restaurant & Bar
223 Castro St., Mountain View CA 94041; Tel. 650.964.9151
St. Stephen's Green Irish Pub Restaurant & Bar is anything but a typical Irish pub. Adding a little Emerald Isle love to the sports bar persona, this Mountain View bar and restaurant caters to fans with HDTVs tuned to all the best games and a kitchen that keeps everyone happy with lunch, dinner and weekend morning football season breakfasts. At nighttime, Stephen's turns it up to 11 with DJs, weekend theme nights, a two level dance floor and all the necessary brews and cocktails to keep nightlife lovers satisfied.
Touchdown Tommy's
5837 Camden Ave., San Jose CA 95124; Tel. 408.723.9981
In case the name of the joint didn't give it away, Touchdown Tommy's is a sports bar where the gridiron is considered God's country. Decked out in football memorabilia and the occasional smattering of nods to other sports, this neighborhood joint has a massive following of regulars who know that Tommy's will treat 'em like family. This place gets especially packed during times of high profile sports action like March Madness, providing a boozed up haven for folks playing hooky from work to keep up on the stats. As an extra cool bonus, Tommy's keeps a bottle of tequila in the freezer, pulling it out frequently for anyone who wants a shot of icy cold liquid courage.