Lounges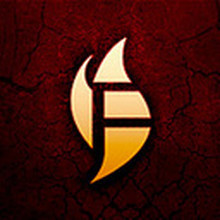 99 E. San Fernando St., San Jose CA 95113

408.998.9998

Giveaway: Win VIP Bottle Service
Though most of San Jose's glitterati have moved on to Santana Row, the beautiful Fahrenheit Restaurant & Lounge is still going strong. On weekend nights, this hotspot has line of overdressed booty waiting to get inside to nosh on exotic cuisine, sip the latest designer fru fru cocktails and mingle in a snazzy setting that makes them feel very important. Graham Kimora still heads the top-notch drink slingers who have a knack for some of the coolest fiery flair you'll ever see.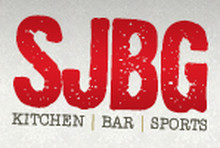 85 S. Second St., San Jose CA 95113

408.286.2397
Sports bar by day, San Jose Bar and Grill goes for gold at night, transforming into a spacious lounge busy enough to rival downtown San Jose's various nightclub offerings. Live DJs spin Thursday through Saturday nights, and drink specials and a late-night menu give patrons the energy and liquid courage to get up and get dancing. Private lounge tables and bottle service are available by reservation and ensure VIP guest-list service on busy weekend nights. With a casual nightclub atmosphere and ample seating, San Jose Bar and Grill on downtown's bustling Second Street is a comfortable place to kick back with old friends and even make a few new ones.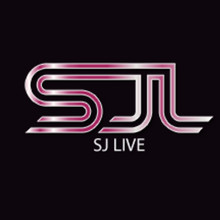 8 South 1st St., San Jose CA 95113

408.279.4444
San Jose's Studio 8 lives up to its reputation as the largest nightclub in San Jose, and hosts world-renown DJs and performers. But the club's infamous VIP Cabanas are one of Studio 8's defining features, with the best bottle selection in the city, and a carefully crafted and elegantly styled lounge that maximizes the lush sophistication patrons come to expect from VIP.
301 South Market Street, San Jose CA 95113

408.600.1965
Dolled up in the style of an exotic fish tank, Tanq is a sleek new lounge in downtown San Jose. Subdued lighting and vibrant accents set a pretty stage, while skilled bartenders offer plenty of liquid accompaniment for any and all nightlife celebrations. Tanq San Jose is located on the ground floor of the Marriott, close to theaters, museums and the hottest local restaurants.
5420 Thornwood Dr, San Jose CA 95123; Tel. 1.408.578.8500
300 San Jose is a bowling alley that looks more like a disco with '50s ambiance and a dash of psychedelics. Light and video shows illuminate the 59-lane concourse, and a distinctly upscale style sets a stage for everyone, from groups of friends to corporate groups, to enjoy. If you're hungry, dig into something from the menu of what could only be called "designer pub grub" - think smokehouse BBQ burgers, portabella mushroom sandwiches and Thai spiced chicken wings. The bar is stocked with all the necessary brews and liquors, and the drink menu has everything from classic martinis to kamikaze shooters to giant bowl cocktails. Good times.
Agenda Lounge
399 S. 1st St., San Jose CA 95113; Tel. 1.408.380.3042
From Wednesday to Sunday the Agenda Lounge hosts a plethora of local and international musical artists to entertain the serious dancers of San Jose. Free Salsa lessons on Wednesday at 8pm, Underground Hip-Hop on Thursday night, 70's Disco and Hip-Hop on Friday and Saturday nights and the longest running reggae party "Planet Reggae" every Sunday Night. Sign-up for their free Friday and Sunday night guest-list and add dancing to your weekend Agenda.
Bamboo Lounge
1355 N. 4th St., San Jose CA 95112; Tel. 408.392.2468
The Bamboo Lounge and Island Grill located in the San Jose Clarion Hotel is a tropically themed restaurant and bar where hotel guests and the after work crowd can get a little island fix year round for far less than the cost of a plane ticket at the nearby San Jose International Airport. The Island Grill offers up cuisine inspired by tropical dishes that range from the Caribbean to the South Pacific hitting nearly every island group in between and this casual San Jose restaurant doesn't skimp on the portions while still being very wallet friendly.
Club Max Doubletree Hotel
2050 Gateway Pl., San Jose CA 95110; Tel. 408.437.2167
Club Max is a San Jose lounge with a lot of spunk, especially for a hotel bar. Located inside the Doubletree hotel, more than just hotel guests venture in to this surprisingly hopping nightlife spot to catch the game on the big screen, to hear DJs spinning R&B and house or to groove to live music. Weekends require fashionable attire, but weekdays welcome the casually clad post-work cocktail seekers who enjoy the strong drinks, awesome happy hour specials and nachos—yes, this place even rocks a happy hour nacho bar. It doesn't get cooler than that.
Fairmont Lounge in the Fairmont Hotel
170 S. Market St., San Jose CA 95113; Tel. 408.998.1900
A genius combination of a posh setting, WiFi access and two plasma screens showing sports at low volumes makes the Fairmont Lounge the kind of place where well-heeled biz types can sip pre-dinner martinis and catch up on work for the next day without missing the action of their favorite team. Located in the lobby of the posh Fairmont Hotel, this sophisticated lounge satisfies refined patrons with an extensive selection of California wines by the glass, an array of single malts and light piano entertainment.
Hedley Club in the Hotel De Anza
233 W. Santa Clara St., San Jose CA 95113; Tel. 408.286.1000
The Hedley Club in the Hotel De Anza is a posh hideaway that attracts a refined crowd of cocktail seekers. Their petit menu boasts Mediterranean influences, the approachable wine list is extensive enough to offer multiple pairing options and the list of custom cocktails is fantastic. This lounge in downtown San Jose features live music in the jazz and jazz-fusion veins on Friday and Saturday nights.
385 S. Winchester St. (across from Santana Row), San Jose CA 95128; Tel. 408.243.4200
Kaama Lounge in San Jose is an intimate space devoted to the pleasures of good company, indulgent cuisine and fine libations. Located across the street from Santana Row, this San Jose lounge draws nightlife enthusiasts with fantastic happy hour specials, creative cocktails, a menu of comfort food re-imagined with worldly influences, valet parking in the evening and a stylish ambiance perfect for everything from evening cocktails to amorous dates.
Koji Sake Lounge
48 S. 1st St., San Jose CA 95113; Tel. 408.287.7199
Bringing a hint of Zen to the downtown San Jose nightlife scene, Koji Sake Lounge is the place to go for unmatched sake selection in the South Bay. The candle lit lounge is accented with dark suede booths and downtempo music, while knowledgeable waitstaff is eager to make spot-on sake recommendations to perfectly accent the lounge's small plate fare. Tuesdays through Fridays, Koji also boasts happy hour specials, including $5 cocktails from the lounge's impressive of infused specialty drinks.
Motif
389 S. 1st St., San Jose CA 95113; Tel. 408.279.1888
A newer addition to the San Jose nightlife scene, Motif is a stunning two-story venue with a full restaurant, two bars, two DJs and quite possibly the coolest piece of art we've ever seen in a bar: a suspended glass installation of 7,000 pieces of black obsidian by an artist from London. The avant garde interior is daringly modern and unique, with light tricks and cutting-edge goodies around every corner. While the wickedly artistic stylings would most certainly be appealing to bohemian types, this tragically snazzy place rocks the whole ultralounge thing a little to hard with prices that could leave even a doctor's bank account in the red.
152 Post St., San Jose CA 95113; Tel. 408.286.7678
Located in the heart of downtown San Jose, Myth Taverna & Lounge is a fashionable choice for happy hour and nighttime gathering. This bold and seductively styled lounge offers indoor and outdoor spaces and a fabulous selection of modern Greek cuisine alongside a lengthy list of fine wines, beers and specialty cocktails. Live music brings the patio to life during happy hour while DJs spin the best house, techno and old school beats to keep the energy up late into the evening.
Paolo's
333 W. San Carlos St., San Jose CA 95110; Tel. 408.294.2558
With a selection of 450 vintages and weekly martini nights, Paolo's relaxed, upscale atmosphere draws a quiet crowd of wine lovers and fans of fine spirits. This San Jose lounge and restaurant's wine room offers views of Guadalupe River Park as well as Paolo's extensive cellar, and the heated outdoor patio is a favorite place to relax in summer months. Paolo's sommelier is happy to assist with a wine choice, or guide guests through the bar's selection of vintage port, grappa, cognac, single-malt scotch and cigars.
The Park Bar & Grill at The Moorpark Hotel
4241 Moorpark Ave., San Jose CA 95129; Tel. 408.864.0300
The Moorpark Hotel is earning a reputation for not only being a comfortable and accommodating place to stay in San Jose, but also for having a sophisticated bar scene at The Park Bar & Grill. Guests of the hotel and local patrons can share drinks, shoot pool or enjoy delicious hors d'oeuvres. The best part about the The Park Bar & Grill is that guests staying in the rooms just have to be sober enough to push an elevator button to get safely into bed.
Sino Restaurant and Lounge
377 Santana Row, San Jose CA 95128; Tel. 408.247.8880
Even for someone who isn't a Santana Row person, Sino is definitely a guilty pleasure. Draped in billowing crimson and layers of gossamer, the sexy, provocative and über chic Far East stylings offer a knockout setting for sampling house cocktails and the menu of Dim Sum and Chinese fusion cuisine. The lounge fills in nightly with patrons equally as sexy as their chosen digs, making this the kind of destination that you can't help but feel fabulous lounging in.
The V-Bar inside the Hotel Valencia
355 Santana Row, San Jose CA 95128; Tel. 408.551.0010
Located on swanky Santana Row, Hotel Valencia's V-Bar definitely acts the part - men loosen the ties on their expensive dress shirts after a day at the office and ladies are dressed to the nines sipping overpriced appletinis. Although it aims to attract a more mature crowd, nighttime at the V-Bar is filled with younger trend-a-holics spending their fresh-out-of-grad-school dough. Sadly, this place shuts down before midnight most nights; but the central Santana Row location means that there are plenty of other snazzy places within stumbling distance.
Zen Lounge
251 Castro St., Mountain View CA 94041; Tel. 650.265.0480
East and West come together in a stylish, red-tinted setting at Zen Lounge in Mountain View. This plush Bay Area nightclub boasts a state-of-the-art sound and lighting system, an 800 square foot dance floor, two fully stocked bars and VIP areas that are considered among the best in the area by South Bay nightlife revelers. Zen Lounge also offers top-notch bottle service and special events regularly, and keeps the night going with the area's best DJs.