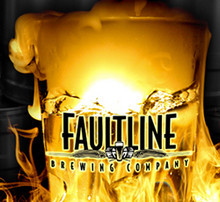 Faultline Brewing Company
Where

1235 Oakmead Pkwy, Sunnyvale , CA

Call

+1 4087362739

Contact

Web

Tags

Hours

Mon-Tue (11:30am-2:00pm,5:00pm-9:30pm)
Wed-Fri (11:30am-2:30pm,5:00pm-9:30pm)
Sat-Sun (n/a)

About
1235 Oakmead Pkwy., Sunnyvale; 408.736.2739. Lagers and ales in abundance accompany a full lunch and dinner menu. Local bands perform on the weekends starting at 6pm. -- Metro Bars/Clubs, June 16-22, 2010


Twitter
It's #WorldWhiskyDay and we'll be celebrating with our Strawberry Smash Beer Bomb featuring @BulleitUSA whiskey bou… https://t.co/ZNxhD4dYxv
Keep calm and eat a Faultline Brewhouse Cheese Burger because it's #NationalBurgerMonth ! https://t.co/DBsCbWkPx5
@4sqSupport What should we do? Still no response from the person that was trying to help us via email. We never received a ticket # either.