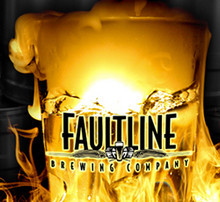 Faultline Brewing Company
Where

1235 Oakmead Pkwy, Sunnyvale , CA

Call

+1 4087362739

Contact

Web

Tags

Hours

Mon-Tue (11:30am-2:00pm,5:00pm-9:30pm)
Wed-Fri (11:30am-2:30pm,5:00pm-9:30pm)
Sat-Sun (n/a)

About
1235 Oakmead Pkwy., Sunnyvale; 408.736.2739. Lagers and ales in abundance accompany a full lunch and dinner menu. Local bands perform on the weekends starting at 6pm. -- Metro Bars/Clubs, June 16-22, 2010


Twitter
Is that the weekend we see ahead? Why not kick things off with our new bigger & better Beer Bomb Cocktails! https://t.co/Cv55HEosIo
We LOVE Playoff Hockey & Basketball! Catch all of the @SanJoseSharks & @warriors games in the bar and enjoy food &… https://t.co/yC4Iy7eMsA
@4sqSupport hi, having issue w/ uploading an image under Tips section. Tried various sizes. Also, when adding event where does that post?