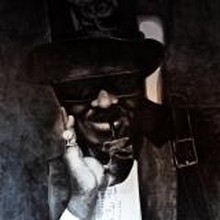 Cafe Stritch
Where

374 S 1st St, San Jose , CA

Call

+1 408.280.6161

Web

Tags
About
Once the site of Eulipia Restaurant, Cafe Stritch aims to ditch the white tablecloths in favor of live music, beer and cocktails, and inexpensive food. The bar keeps a handful of regional favorites such as Anchor Steam and Lagunitas on tap, plus enough varieties of the hard stuff to keep things interesting.

On the menu, the cafe's mac n cheese has emerged as a favorite, and the vegan French dip sandwich really pulls it off, despite lacking the seemingly integral component of meat dipped in meat sauce. The owners have big dreams for the spot to become a fixture in the local music scene, and with shows like the surprise Built to Spill concert in April, they just might come to fruition.

The regular lineup includes everything from jazz to indie rock at least a couple nights a week.
Twitter
We're closed today in honor of #thanksgiving. Thanks and see you tomorrow for @RenGeisick and her trio.
#WaxWednesday tonight! If you wanna dance off a few calories before #turkeyday tomorrow, come on in! http://t.co/HiaoxfoQzd
Cafe Stritch will be closed on #thanksgiving! BTW, we're thankful for everyone who supports us and live music in San Jose.