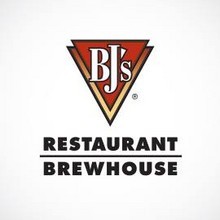 BJ's Restaurant & Brewhouse
Where

10690 N De Anza Blvd, Cupertino , CA

Call

+1 408.865.6982

Web

Tags

Hours

Mon-Thu (11am-12am)
Fri (11am-1am)
Sat (10am-1am)
Sun (10am-12am)

About
BJ's Brewhouse, since it opened in 2007, has quickly become a brewery institution in Cupertino known for decent prices and awesome beers. While at first glance this place may seem like a brewpub version of an Applebee's, the quality of food and selection of suds far surpasses anything that most other chain restaurants can offer. The environment has taken on the life of a local bar, with a constant supply of regulars glued to barstools and busy Friday nights filled with the drunk and flirtatious.
Twitter
The diet can start next week, right? https://t.co/tIpysQa4Ie
@Sandyy323 @superlovemv Our favorite day of the week 😍
@__BeeutifulBoss We're so sorry about this! Would you mind sending us a DM with your contact information?