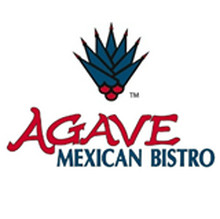 Agave Mexican Bistro
Where

194 Castro St, Mountain View , CA

Call

+1 650.969.6767

Web

Tags
About
Combining traditional Mexican flavors with a California health conscious cooking style, Agave Mexican Bistro offers a truly unique fine dining experience in Mountain View, CA. We base our menu on the freshest ingredients and work hard to make sure each plate looks as good as it tastes.

We also offer banquet options. Our spacious restaurant can hold up to 200 people and is a perfect option for our your next party or special event . Ask us for menu and space details.

We serve traditional Mexican fare with unexpected flair. Popular dishes include enchiladas de enjococado, made from our 100-year-old Garcia family recipe with chicken in sour cream sauce and guajillo chiles, and cochinita pibil, pork marinated in a citrusy achiote sauce.

Don't forget about our happy hour specials. We offer specialty cocktails - think tequila! - and special bistro plates to satiate your cravings. Sip on a paloma or jalapeno margarita while you munch on nachos or our renowned red snapper ceviche.
Twitter
@JenFenoglio @JenFenoglio That's such a beautiful picture! Which camera did you use to take this?
@DinoRAWRhugs @DinoRAWRhugs Absolutely! Have a great weekend!
@sarsssss_r @sarsssss_r Hear you there! Ever get those nachos you were craving?